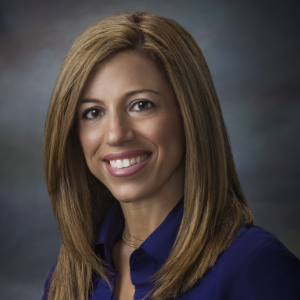 Written by Kristyn Marquez, Marketing Manager
You will decrease the amount of your potential downtime by 50%
Companies experience an average of 501 hours of network downtime every year, and the overall downtime costs an average of 3.6% of annual revenue, according to The Costs of Enterprise Downtime, Infonetics, Research. Hiring the right MSP company to monitor and maintain your network will ensure you will have minimal to almost no downtime. Even if you don't factor in the cost of lost time and productivity, there is a hard cost to getting your network up and running again. Computer consultants may charge over $100 an hour, plus a trip fee and surcharge, which could average anywhere from $600-$1000. Not to mention, the cost for new hardware, software etc.
You will prevent potential network disasters with proactive maintenance
Focus on strategy, and not putting out Fires! Being proactive reminds you that you're always free to choose how to respond to any situation. Just like you should eat right and exercise to stay proactive about maintaining your health, the same principle applies to being proactive in maintaining the "health" of your network. If you hire a reputable MSP you are taking the first step to eliminating expensive repairs and data recovery costs. Not to mention, you will sleep better knowing you're completely supported 24/7/365.
Pass off the burden of creating acceptable internet use policies and IT security awareness training
As a business owner you already have enough to worry about. Why add another item to your already long check list! Leave IT security awareness training and creation of an acceptable internet use policies to the professionals. A knowledgeable IT consultant can help you draft an Acceptable Use Policy (AUP) and implement security awareness training to help save precious bandwidth, avoid downloading a virus or falling prey to a phishing scam.
You will greatly reduce the risk of a cyber-related lawsuit
Unfortunately, we are in an era where even "ultra secure" financial Institutions have data breaches. Cybercriminals are targeting businesses of all sizes and all companies that electronically store or share data run the risk of being involved in a lawsuit from affected parties and employees. Hiring a qualified information technology company to reinforce cybersecurity with firewalls; employee training (e.g., teaching workers not to click on suspicious e-mail links and ensuring that e-mails received from colleagues are authentic); ensuring physical security for data servers and associated hardware; and other policies and procedures is one of the recommendations the Federal Trade Commission makes to help minimize liability.
The cost is predictable and easier to budget
If your IT support bill varies from month to month, a managed service plan will help even it out and make budgeting your IT costs much easier. If you are currently on a break fix plan, you may think you are saving money but unfortunately this is most likely not the case. Break-fix IT companies usually charge a pricey hourly rate, and some even charge a "walk in the door" fee. A good MSP company should provide a fixed monthly fee that is all-inclusive, with no hidden charges, caveats or fee. If your computer is monitored and maintained 24/7 by an MSP consultant, they should be able to provide faster resolution and service than the break-fix consultant, who will have to charge you extra money and spend extra time to figure out the problem.