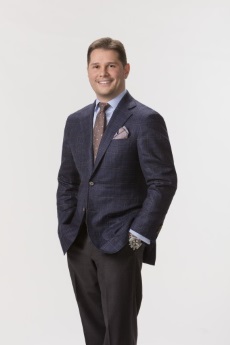 FOR IMMEDIATE RELEASE
Two River Technology Group LLC President and Chief Technology Advisor Frank M. DeBenedetto Signs Publishing Deal With TechnologyPress To Co-Author New Book
Frank M. DeBenedetto will team with Robin Robins and several leading cybersecurity experts to release the new book "Easy Prey" by TechnologyPress™.
Shrewbury, NJ –May 4, 2016 – Frank M. DeBenedetto, President and Chief Technology Advisor of Two River Technology Group LLC, has joined Robin Robins and a select group of IT experts to co-write the forthcoming book titled, Easy Prey. Nick Nanton, Esq. along with business partner, JW Dicks, Esq., the leading agents to Celebrity Experts® worldwide, recently signed a publishing deal with each of these authors to contribute their expertise to the book, which will be released under their TechnologyPress™ imprint.
A portion of the royalties earned from Easy Prey will be donated to St. Jude's Children's Research Hospital, the leading children's hospital pioneering research and treatments for kids with cancer and other life-threatening disease
Easy Prey is tentatively scheduled for release in fall 2016.
More About Frank M. DeBenedetto:
Frank M. DeBenedetto has spent the past two decades passionately helping business owners navigate the complex world of technology. His interest in technology began back in college when he had trouble finding someone to fix the computer he was using to write lab reports. After watching one of his classmates reinstall the operating system, he became enamored with computers and their impact on our lives. Frank has always been determined to keep pace with modern technology and, today, that path has led him to become a highly sought after expert in the area of cloud computing.
A graduate of Rutgers University, Frank holds a Bachelor of Science degree in Mechanical Engineering. While pondering graduate school, Frank began his career in the financial services industry with The Guardian. He became life and health insurance licensed and passed the Series 7, 63 and 24 securities licensing exams. Before finally shifting his educational focus towards technology, he earned two designations from the American College of Financial Services – Chartered Life Underwriter (CLU) and Chartered Financial Consultant (ChFC). After a period of selling, Frank found his niche in helping other financial services professionals utilize technology to grow their businesses. Soon after, his entrepreneurial spirit took over and he left the industry to fully concentrate his efforts on building a technology-consulting firm.
Frank is the President and Chief Technology Advisor of Two River Technology Group, a technology solutions provider located in Shrewsbury, New Jersey. After many years of honing his technical skills in the enterprise, he brought his style of consulting to the small to midsize business marketplace. With an emphasis on managed services, managed security, and hosted voice over IP (VoIP), Frank has helped grow TRTG into one of the premier cloud service providers in the area. Today, he spends the majority of his professional time on new business development.
Frank has been quoted in many publications and is a regular contributor to several blogs, podcasts, and newspapers. He frequently speaks at seminars and webinars on current trends in technology and he's the author of a book that offers practical advice on technology to the small business owner.
Frank enjoys spending quality time away from technology with his family and close group of friends. He is an avid Rutgers football fan and can be frequently found in Madison Square Garden at a New York Rangers hockey game. In his spare time, Frank enjoys reading Stephen King, playing the guitar, golfing and skiing. Frank currently resides in Middletown, New Jersey with his daughter, Evangeline.
Connect with Frank at:
fmdb@tworivertech.com
https://twitter.com/frankienextdoor
https://www.linkedin.com/in/frankdebenedetto
About TechnologyPress™:
TechnologyPress™ is a leading business and technology book publisher that publishes books from thought leaders around the world. TechnologyPress™ is an imprint in partnership with CelebrityPress™. CelebrityPress™ has published books alongside Jack Canfield, Brian Tracy, Dan Kennedy, Dr. Ivan Misner, Robert Allen and many of the biggest experts across diverse fields. TechnologyPress™ has helped launch over 1500 best-selling authors to date.
Learn more about CelebrityPress™ at www.celebritypresspublishing.com.
###
Contact:
Kasey Kalchert
Dicks and Nanton Celebrity Branding Agency®
800-980-1626
kasey@dnagency.com
Tags:
Easy Prey, Robin Robins, TechnologyPress, IT, Information Technology, cybersecurity, Frank DeBenedetto, Two River Technology Group LLC, President, Chief Technology Advisor
Links:
http://www.pressnewsroom.com/two-river-technology-group-llc-president-and-chief-technology-advisor-frank-m-debenedetto-signs-publishing-deal-with-technologypress-to-co-author-new-book/
http://pitch.pe/1q0BvUe
https://www.prbuzz.com/books-publishing-literature/374181-two-river-technology-group-llc-president-and-chief-technology-advisor-frank-m-debenedetto-signs-publishing-deal-with-technologypress-to-co-author-new-book-1.html